So I have decided to open my Delta Commissions! But a Little bit of a TOS.
All Deltas must go to KUKI on Chatlands.
You can pay whenever you wish to, but I prefer after!
If I make the pose and you do not pay 10 days after completion I have the right to take the pose down.
If you want a Plushy in the Pose(s) add 0.10 Deltas for The Number of Plushies! 4 Plushies= 0.40 Deltas
Before the Commission is set in stone I will give the total price!
At this time you can decide to go on with the Commission or put it on hold.
There is also a listing for USD if you prefer paying by Paypal.(ASK BEFORE PAYING BY USD)
Send All Commission information in a message to Kuki.
BE SPECIFIC!Please please please be specific!
Now thats out of the way lets get to the actual commissions and prices!
-Anthro-
Price: 1.00 Deltas or $2 USD
Types: Sitting, Laying, etc
-Feral-
Price: .75 Deltas or $1 USD
Types: Sitting, Laying, Etc
-Pose Props-
These are Mounts!( Horses, Dragons, Etc..)
Price: 1.50 Deltas or $2.50 USD Added on to the Original Price!
SPECIAL ADDITION COMMISSIONS
-Pose set-
A set of poses for your OC!
(Max Limit: 10 Poses!)
Price: 5.00 Deltas or $10 USD
-Examples-
(I APOLOGIZE FOR THE GROSS WATERMARKS)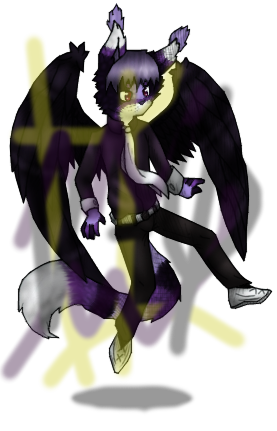 Character shown belongs to KUKI on Chats/ VinterOdemark on DA, Not allowed to be used by anyone else.